ASK IRIS SESSION #2
MTD 360°: EXPLORING EVERY ANGLE OF MAKING TAX DIGITAL
This event focussed on all aspects of Making Tax Digital, offering insights from accountancy experts at HMRC, Mazuma, Farnell Clarke and IRIS. Each segment was followed by a Q&A session tackling questions submitted by the accountants across the UK.
Missed the event? Watch the keynote speech, expert view and panel discussion on demand.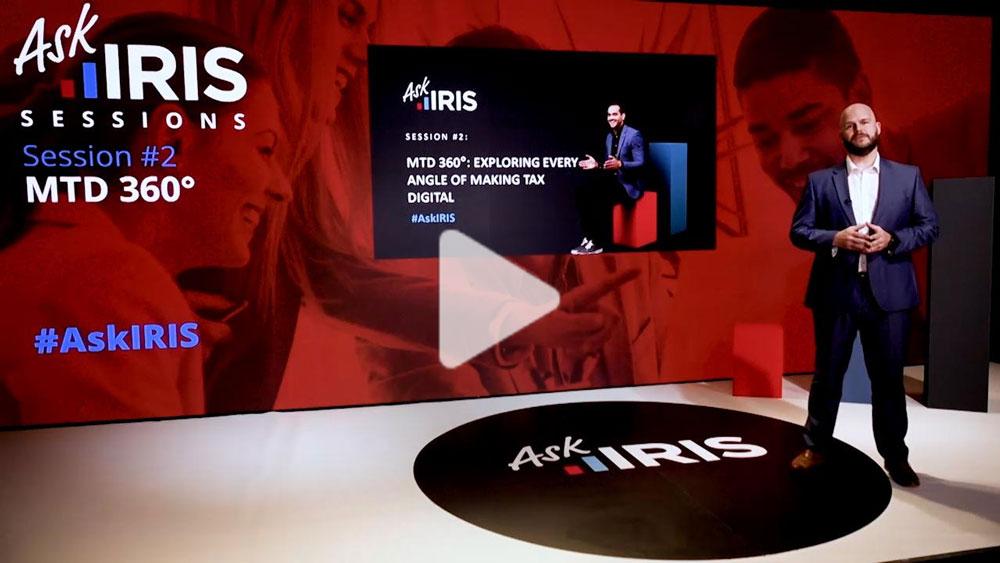 10th March 2022
Expert View: Practical steps and insights into Making Tax Digital
IRIS Tax Product Director, Jenny Strudwick, discusses the practical steps required for MTD. She covers timelines, MTD for ITSA, the Pilot and provides an overview of all the latest IRIS software updates. Followed by an open Q&A session.
10th March 2022
Expert Panel: MTD from the accountants point of view
Featuring IRIS Accountancy Market Specialist Eva Mrazikova, Will Farnell from Farnell Clarke and Lucy Cohen from Mazuma, our panel explores MTD from an accountant's perspective and discusses how to turn the digital challenge into a golden opportunity for your practice.
10th March 2022
Keynote speech: A view from HMRC
HMRC External Stakeholder Lead for MTD, Govinder Saimbhi, explains the practical steps businesses need to take in order to successfully transition to MTD, what's coming next on Making Tax Digital journey and more. Followed by a Q&A session with questions from accountants in the audience.
Exclusive topic related content
Turn your Making Tax Digital deadline into an opportunity
What's your MTD strategy?
What does MTD mean for accountants?
The Costs vs the Benefits
MTD for Income Tax Self Assessment (ITSA)
Want to find out more? #AskIRIS